Please call for information and prices:
(07) 4096 3047
or email us

SMA Grid Tie Inverters
Grid connect inverters - also called grid tie inverters, grid feed inverters and grid interactive inverters, are used in solar energy systems that are integrated with the grid. Like all inverters, they convert DC power to AC.

Sunnyboy Grid Tie Inverters from SMA are the worlds best. A large range of sizes available with wide input voltages and exceptional high temperature performance. Suitable for outdoor installation and comes with an electronic Solar Switch.
---
SMA Sunny Boy Grid Tie Inverters
SMA is the world's leading solar inverter manufacturer by volume, turnover and production capacity, with over 3 gigawatts installed. Manufacturerd in Germany, SMA's renowned Sunny Boy inverters are designed and engineered for optimum efficiency and output.
---
Sunny Boy SB1100 Grid Inverter with LCD display
Price: $1,775.00
FEATURES: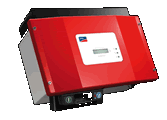 Model: SB1100
Nominal Output: 1000W
Max. Power Output: 1100W
Max. Efficiency: 93%
Max Input Current: 10A
Max Input Voltage: 400V
Dimensions (LWH): 434mm x 295mm x 214mm
Weight: 22kg
WARRANTY - Comprehensive SMA warranty program
5 year SMA warranty (10 year optional)
Sunny Boy SB1700 Grid Inverter with LCD display
Price: $2,205.00
FEATURES: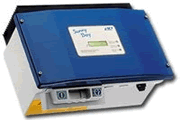 Model: SB1700
Nominal Output: 1550W
Max. Power Output: 1700W
Max. Efficiency: 93.5%
Max Input Current: 12.6A
Max Input Voltage: 400V
Dimensions (L x W x H): 434mm x 295mm x 214mm
Weight: 25kg
WARRANTY - Comprehensive SMA warranty program
5 year SMA warranty (10 year optional)
Sunny Boy SB2500 Grid Inverter with LCD display
Price: $3,020.00
FEATURES: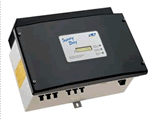 Model: SB2500
Nominal Output: 2300W
Max. Power Output: 2500W
Max. Efficiency: 94.1%
Max Input Current: 12A
Max Input Voltage: 600V
Dimensions (LHD): 434X295X214mm
Weight: 30kg
WARRANTY - Comprehensive SMA warranty program
5 year SMA warranty (10 year optional)
Sunny Boy SB3800 Grid Inverter with LCD display
Price: $3,795.00
FEATURES: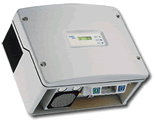 Model: SB3800
Nominal Output: 3800W
Max. Power Output: 4040W
Max. Efficiency: 95.6%
Max Input Current: 20A
Max Input Voltage: 500V
Dimensions (WHD): 450x352x236mm
Weight: 41kg
WARRANTY - Comprehensive SMA warranty program
5 year SMA warranty (10 year optional)